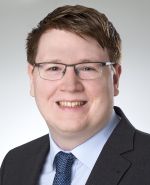 M.Sc. Christian Kinzig
Karlsruhe Institute of Technology (KIT)
Institute of Measurement and Control Systems
Engler-Bunte-Ring 21
Building 40.32
76131 Karlsruhe, Germany
Research
Publications
Christian Kinzig, Guanzhi Feng, Miguel Granero, Christoph Stiller. Real-Time Multi-Image Vignetting and Exposure Correction for Image Stitching. In Forum Bildverarbeitung, Seiten 101--113, Karlsruhe, Germany, November 2022.
Christian Kinzig, Irene Cortés, Carlos Fernández, Martin Lauer. Real-time Seamless Image Stitching in Autonomous Driving. In 2022 25th International Conference on Information Fusion (FUSION), Seiten 1--8, Linköping, Schweden, July 2022. [ DOI ]
Christian Kinzig, Markus Horn, Martin Lauer, Michael Buchholz, Christoph Stiller, Klaus Dietmayer. Automatic multimodal sensor calibration of the UNICARagil vehicles. tm - Technisches Messen, 89(4):289--299, 2022. [ DOI | http ]
Sven Richter, Frank Bieder, Sascha Wirges, Christian Kinzig, Christoph Stiller. Sensor Data Fusion in Top-View Grid Maps using Evidential Reasoning with Advanced Conflict Resolution. In 2022 25th International Conference on Information Fusion (FUSION), Seiten 1--7, 2022. [ DOI ]
Michael Buchholz, Fabian Gies, Andreas Danzer, Matti Henning, Charlotte Hermann, Manuel Herzog, Markus Horn, Markus Schön, Nils Rexin, Klaus Dietmayer, Carlos Fernandez, Johannes Janosovits, Danial Kamran, Christian Kinzig, Martin Lauer, Eduardo Molinos, Christoph Stiller, Lingguang Wang, Stefan Ackermann, Tobias Homolla, Hermann Winner, Grischa Gottschalg, Stefan Leinen, Matthias Becker, Johannes Feiler, Simon Hoffmann, Frank Diermeyer, Bastian Lampe, Till Beemelmanns, Raphael van Kempen, Timo Woopen, Lutz Eckstein, Nicolai Voget, Dieter Moormann, Inga Jatzkowski, Torben Stolte, Markus Maurer, Jürgen Graf, Edgar von Hinüber, Norbert Siepenkötter. Automation of the UNICARagil vehicles. In 29th Aachen Colloquium Sustainable Mobility, Band 2, Seiten 1531--1560, 2020.
Marc Sons, Christian Kinzig, Dominic Zanker, Christoph Stiller. An Approach for CNN-Based Feature Matching Towards Real-Time SLAM. In Proc. IEEE International Conference on Intelligent Transportation Systems (ITSC), Auckland, New Zealand, October 2019.
Eike Rehder, Christian Kinzig, Philipp Bender, Martin Lauer. Online Stereo Camera Calibration From Scratch. In Proc. IEEE Int. Conf. Intelligent Vehicles, June 2017. [ .pdf ]