Carolo Cup 2022
Congratulations to Team "KITcar" for successfully defending the title at the Carolo-Cup@Home 2022.
More
Registration FAS Workshop 2022
The registration for the FAS Workshop 2022 can be found as of today here. We would like to cordially invite you to participate from 09 - 11.05.2022 at the Kloster Bonlanden in Berkheim (Germany).
More
MRI IV Workshops
The institute (co-)organizes 2 workshops at this year's IEEE IV Symposium in Aachen, contributions welcome!
More
Special Session at FUSION 2022
The MRT organizes the special session "Real-time critical perception tasks in the context of automated driving" at FUSION 2022 in Sweden, contributions are welcome until 1st March!
More
Doctorate Dr. Rehder
We congratulate Dr.-Ing. Eike Rehder for successfully defending his PhD thesis "Probabilistic Goal-Directed Pedestrian Prediction by Means of Artificial Neural Networks"!
Automated driving with Joy
A new research vehicle for automated driving from the BMW Group arrived at our lab!
More
Everingham Prize for KITTI Vision Benchmark Suite
Andreas Geiger, Philip Lenz, Raquel Urtasun and our head of institute Christoph Stiller were awarded the 2021 Everingham Prize for the KITTI Vision Benchmark Suite at ICCV 2021.
More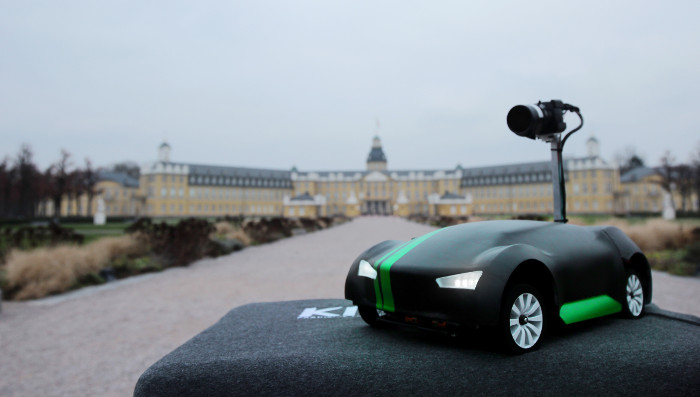 Take part in the CaroloCup!
The KITcar team is looking for you to develop an autonomous model vehicle ...
More
FMRT Karlsruhe e.V.
The "Freundeskreis Mess- und Regelungstechnik (FMRT) Karlsruhe e.V." was founded on June 20, 2002. The purpose of the association is the promotion of teaching and research ...

More