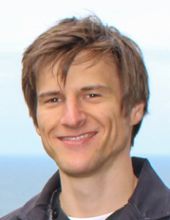 M.Sc. Sven Richter
Karlsruhe Institute of Technology (KIT)
Institute of Measurement and Control Systems
Engler-Bunte-Ring 21
Building 40.32
76131 Karlsruhe, Germany
Publications
Frank Bieder, Sascha Wirges, Sven Richter, Christoph Stiller. Fusion of Sequential LiDAR Measurements for Semantic Segmentation of Multi-Layer Grid Maps. tm - Technisches Messen, De Gruyter, 88, July 2021.
Sven Richter, Johannes Beck, Sascha Wirges, Christoph Stiller. Semantic Evidential Grid Mapping Based on Stereo Vision. In International Conference on Multisensor Fusion and Integration (MFI), Karlsruhe, Germany, September 2020.
Frank Bieder, Sascha Wirges, Johannes Janosovits, Sven Richter, Zheyuan Wang, Christoph Stiller. Exploiting Multi-Layer Grid Maps for Surround-View Semantic Segmentation of Sparse LiDAR Data. In Proc. IEEE Int. Conf. Intelligent Vehicles, Las Vegas, USA, June 2020.
Sven Richter, Sascha Wirges, Hendrik Königshof, Christoph Stiller. Fusion of range measurements and semantic estimates in an evidential framework/Fusion von Distanzmessungen und semantischen Größen im Rahmen der Evidenztheorie. tm-Technisches Messen, 86(s1):102--106, 2019.
Sven Richter, Sascha Wirges, Hendrik Königshof, Christoph Stiller. Fusion of range measurements and semantic estimates in an evidential framework / Fusion von Distanzmessungen und semantischen Größen im Rahmen der Evidenztheorie. tm - Technisches Messen, 86:102--106, 09 2019. [ DOI ]